Formation and goals of BAG RelEx
Background
Since the beginning of the 2000s, in addition to right-wing extremist radicalisation, religiously motivated radicalisation has become a relevant topic for modern society. What the supporters of extremist ideologies have in common is the degradation and rejection of the basic values of democracy. The spectrum ranges from anti-democratic and anti-pluralistic positions in everyday life to a clearly manifested propensity for violence and the use of force. The attraction of extremist orientations and opinions lies, among other things, in simplified explanations of the world with simple models of what is right and wrong. Such ideologies are particularly appealing to teens and young adults, but they are by no means restricted to persons of adolescent age. As a rule, individual, social and political factors play a role in explaining the attractiveness of such ideologies or movements. Monocausal explanations do not take into account the complexity and dynamics of radicalisation processes; accordingly, the approaches and programmes intended to counteract and prevent persons turning toward extremism must be diverse.
What can civil society do?
The formation of BAG RelEx
Proposals by civil society actors range from promotion of democracy, anti-bias work and intercultural work to educational guidance and prevention of violence or support of persons wanting to exit extremism. BAG RelEx was founded in November 2016 by 25 non-profit organisations involved in these areas of work. Currently BAG RelEx has more than 30 member organisations and represents a wide diversity of approaches and measures, reflecting many years of experience with prevention and de-radicalisation. Against the backdrop of societal and national security priorities, BAG RelEx focuses on working against Islamist forms of extremism. Still, other forms of religiously motivated radicalisation are expressly considered and treated as a pedagogical and societal challenge.
Goals of BAG RelEx
BAG RelEx sees itself as a platform and interface between civil society actors, politicians and the public. It seeks to promote the exchange of experience, to optimise content and methods, and to advance quality standards in prevention and de-radicalisation work, thus strengthening members' commitment against religiously motivated extremism. Offerings for the broader public promote awareness of the necessity of civil society commitment against religious extremism.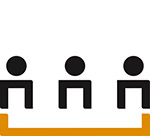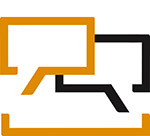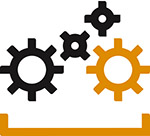 Defending democracy
When dealing with religiously motivated extremism, BAG RelEx clearly differentiates between religion and hateful ideologies: No religion is hateful as such nor conflicts with democratic values and principles. BAG RelEx sees its mission as defending democracy and fundamental rights as well as the standards of the Universal Declaration of Human Rights and of the German Constitution. Here, the respect and protection of human dignity and the rights related to it, as well as the principle of democracy and the rule of law, have the highest priority (for more details, see statutory framework)
BAG RelEx has more than 30 member organisations at present and is non-denominational and nonpartisan. Presently, the association is funded as part of the federal programme "Demokratie leben!" (Live Democracy!) organised by the Federal Ministry for Family Affairs, Senior Citizens, Women and Youth (BMFSFJ). Further fundings are provided by the Federal Agency for Civic Education (bpb), the Hessian Competence Center Against Extremism (HKE) and the "Landeskommission Berlin gegen Gewalt" (LaKo).
Projects
At the beginning of 2020, BAG RelEx launched the Competence Network "Islamist Extremism" (KN:IX) together with ufuq.de and Violence Prevention Network (VPN). KN:IX works on all three levels of the prevention of radicalization. The competence network records and responds to current developments in the topic area and promotes innovative approaches to prevention, distancing and exit work. KN:IX is advised by an advisory board, which contributes to the quality assurance of the offers.
Since fall 2022, BAG RelEx has also been part of a joint project focusing on Evaluation and Quality Assurance in Extremism Prevention, Democracy Promotion and Political Education. The project takes up the previous findings and needs of professional practice for support in evaluation projects.